Monthly Offer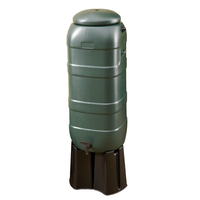 100 Litre Slimline Water Butt Kit
Collect rain water in a water butt, it's a great way to collect the water plants love! If you don't already have one then you can buy your water butt see one of our amazing offers.
Use water storing crystals to lock water in to the compost to help keep plant roots moist and to reduce watering. Check our wide range of gels and garden products.
Check for outdoor leaks by looking for patches of moist soil when it has not been raining for a while.